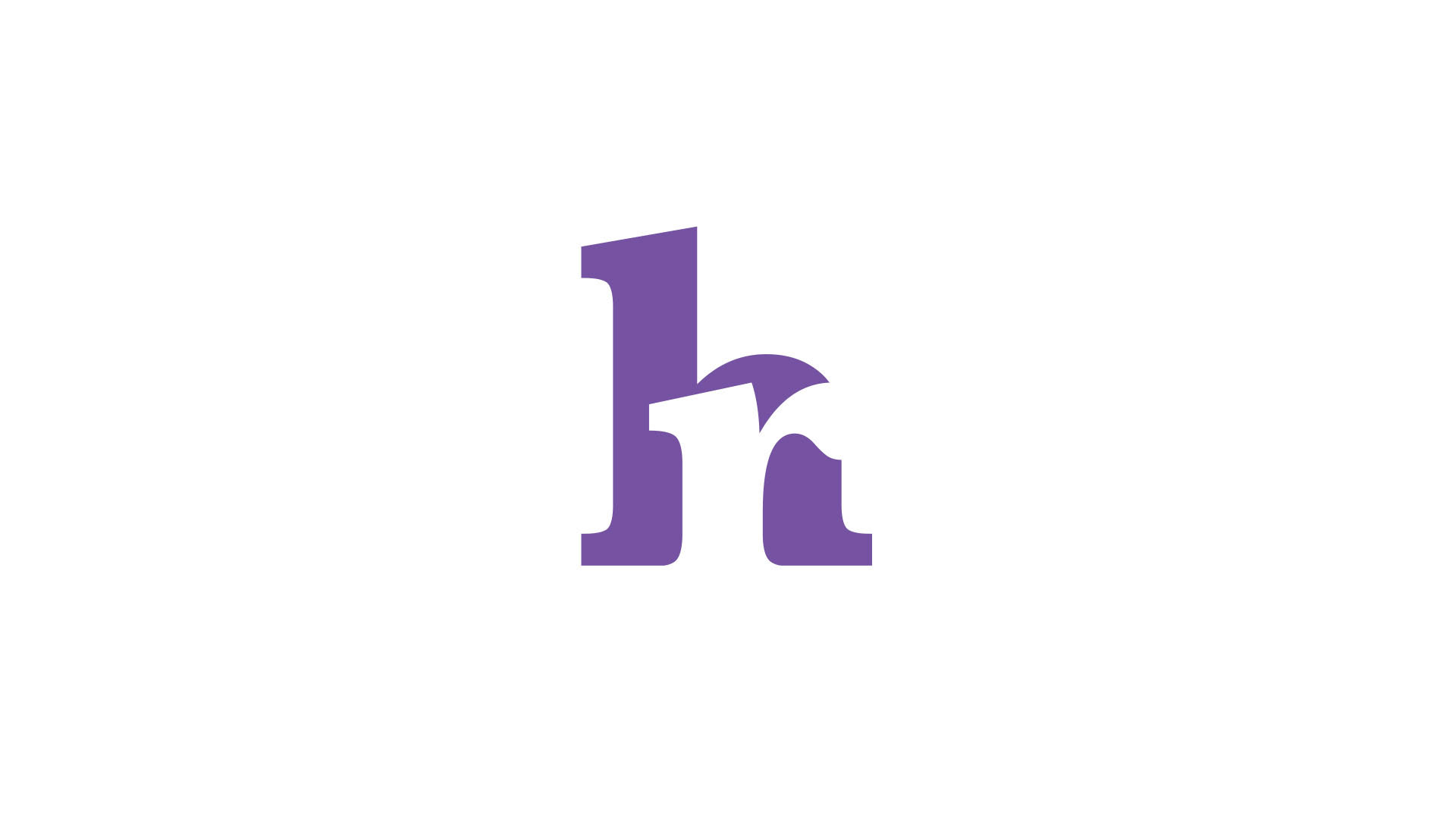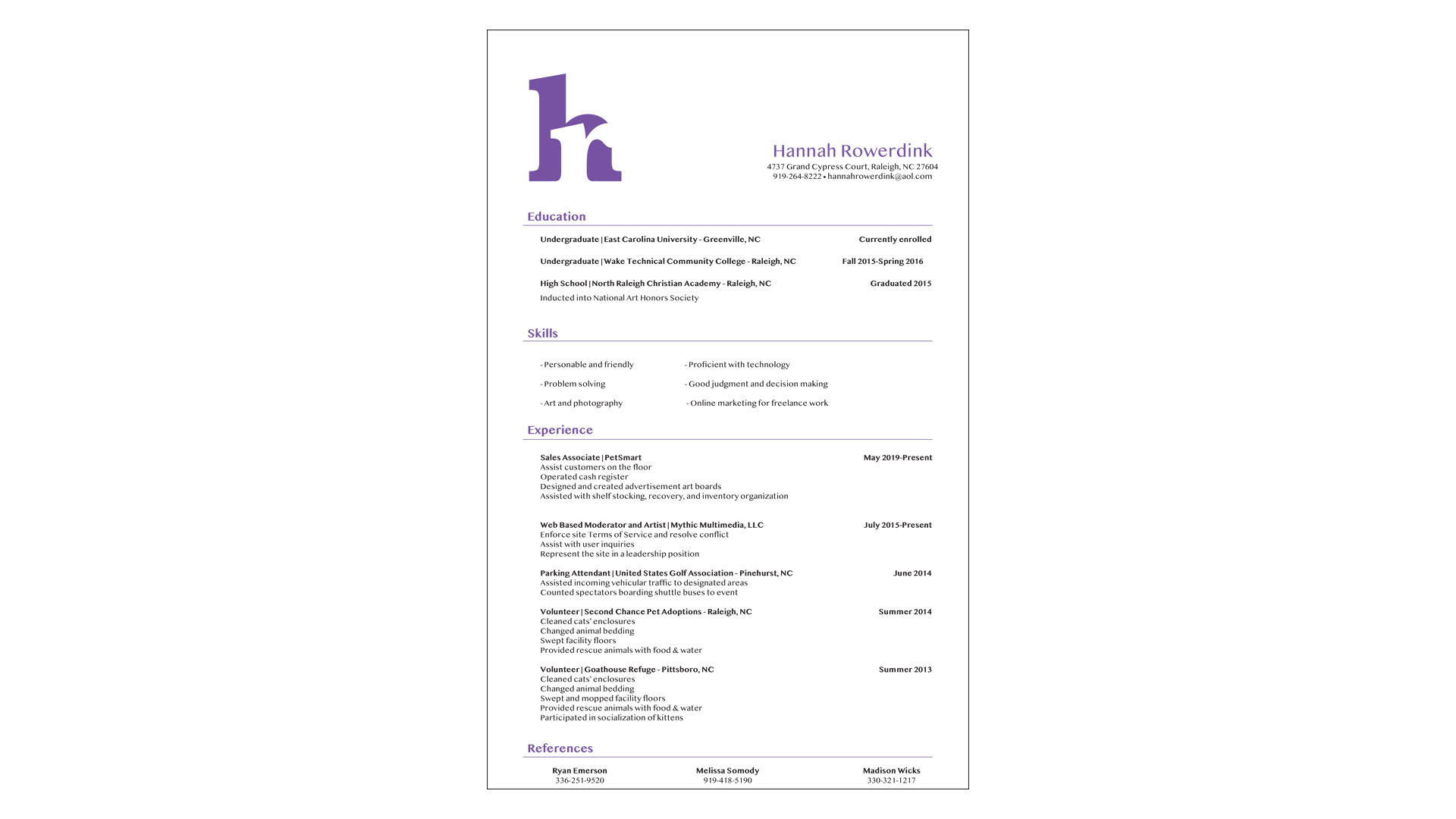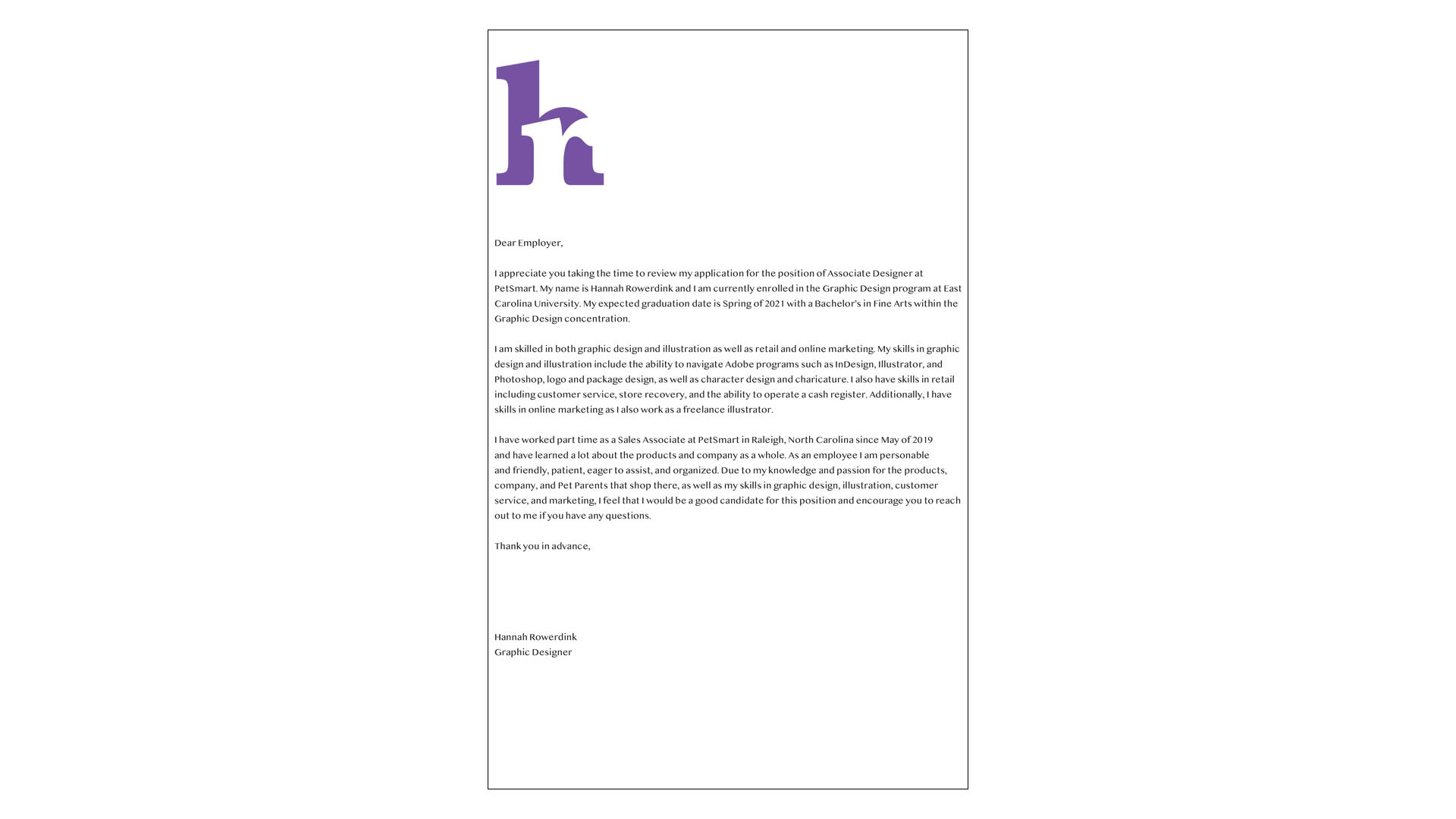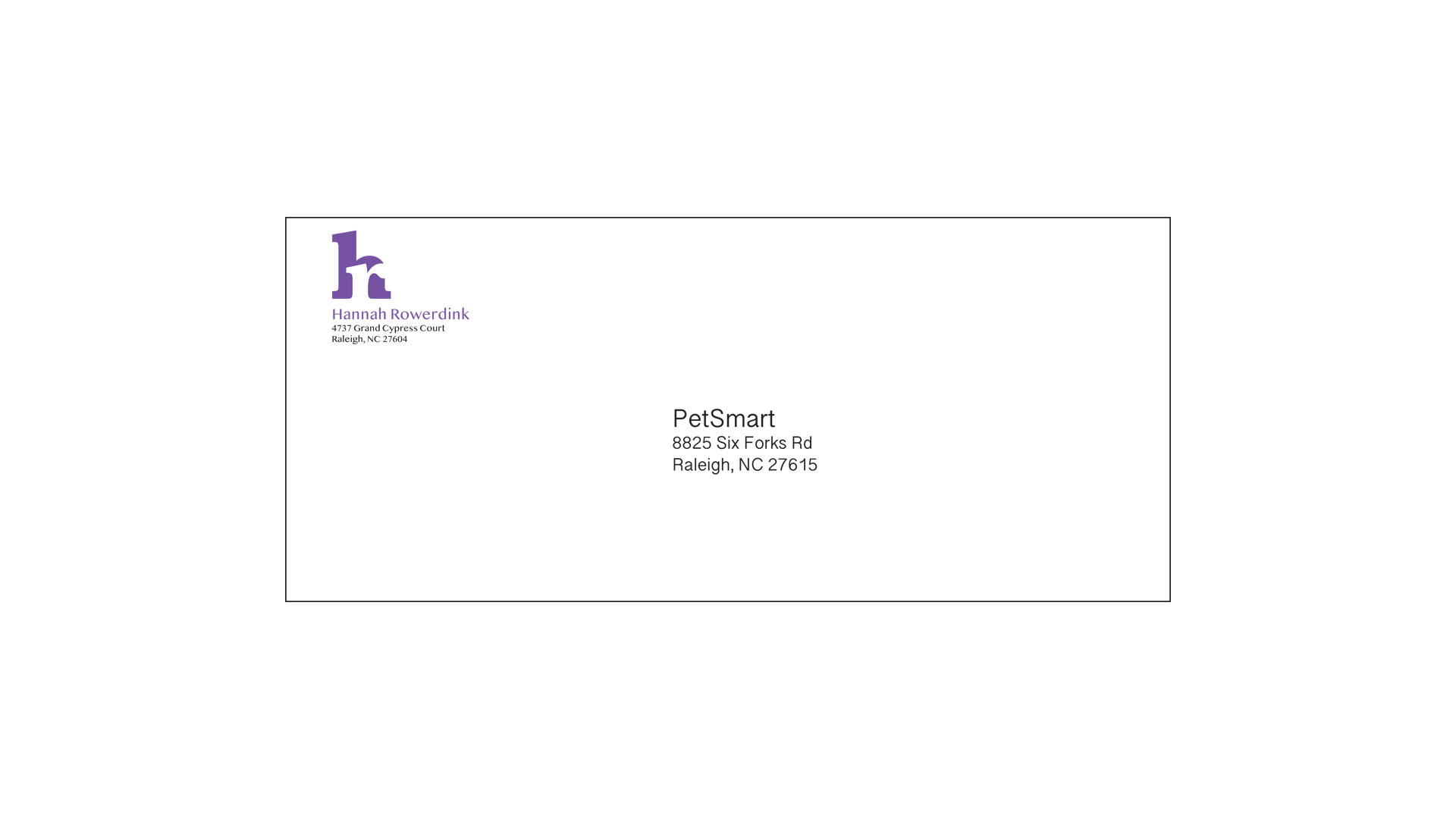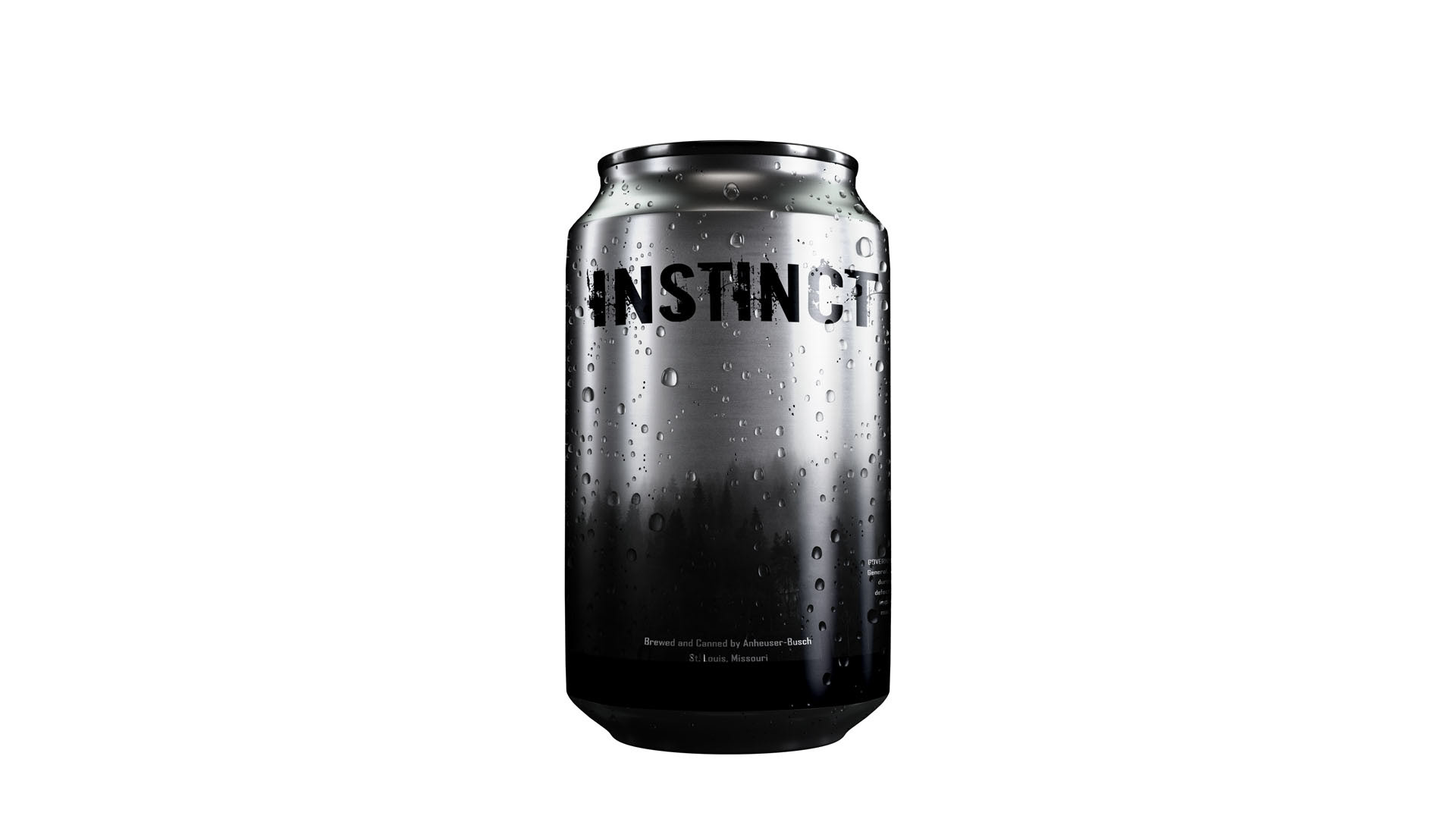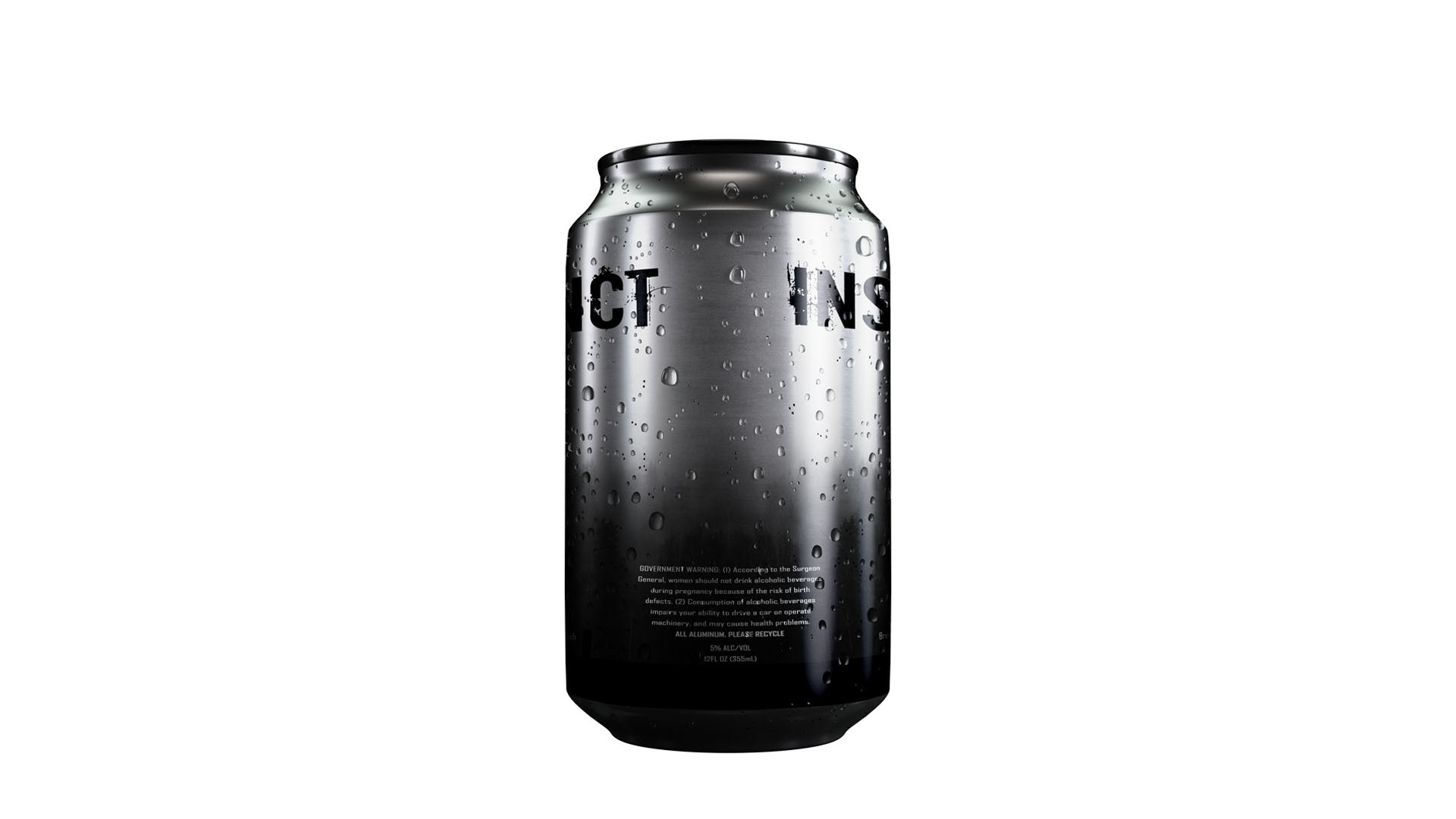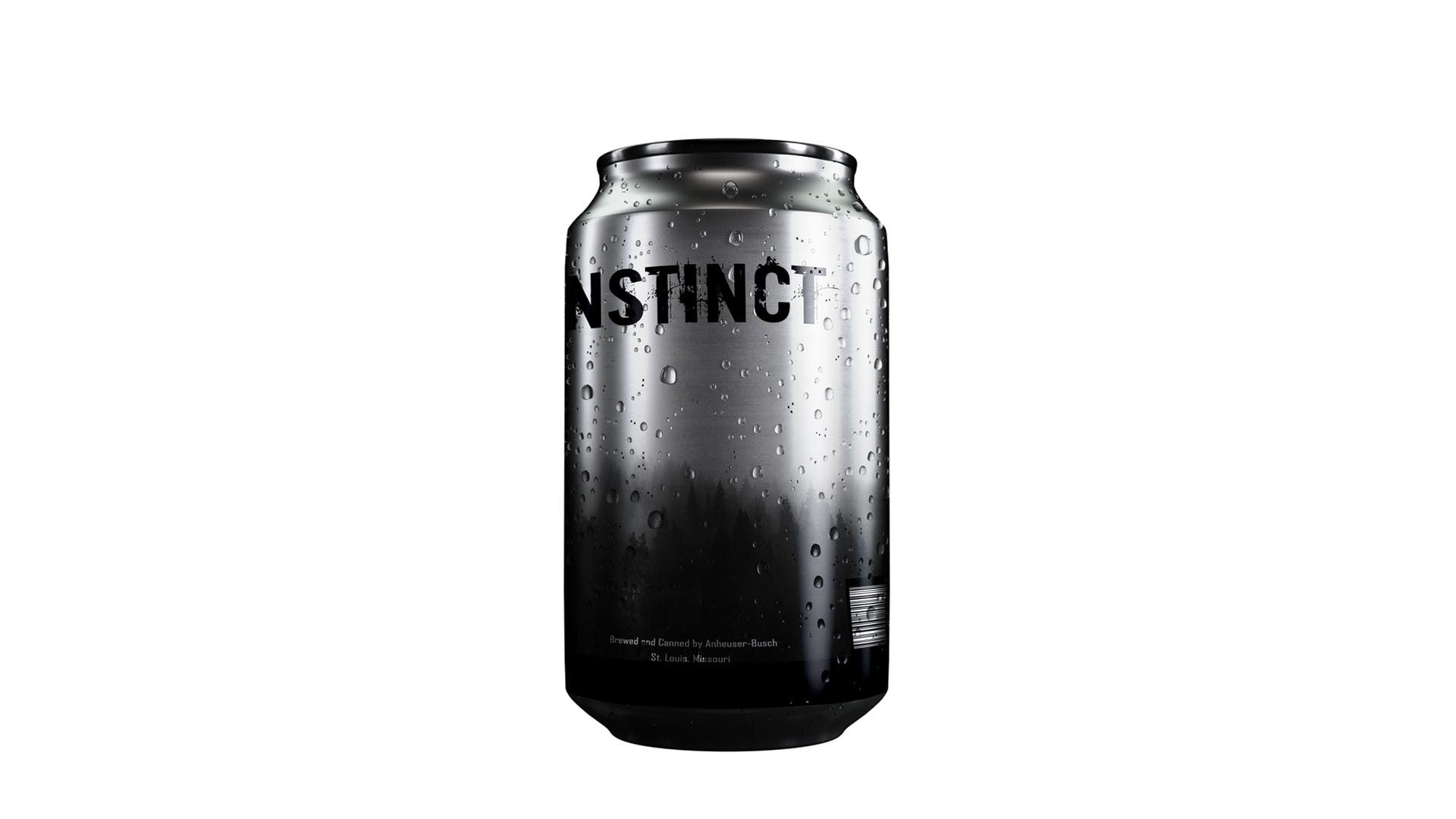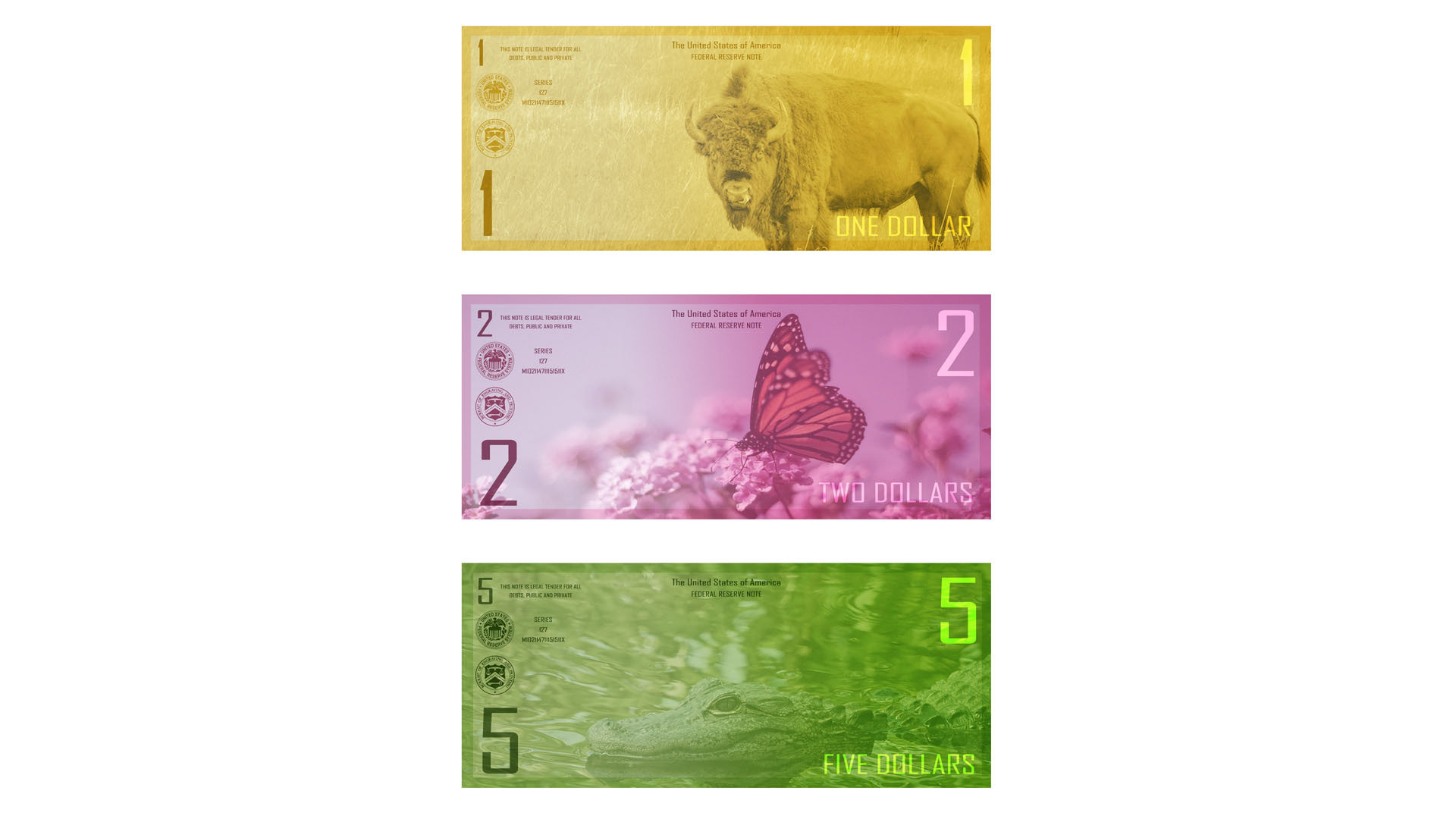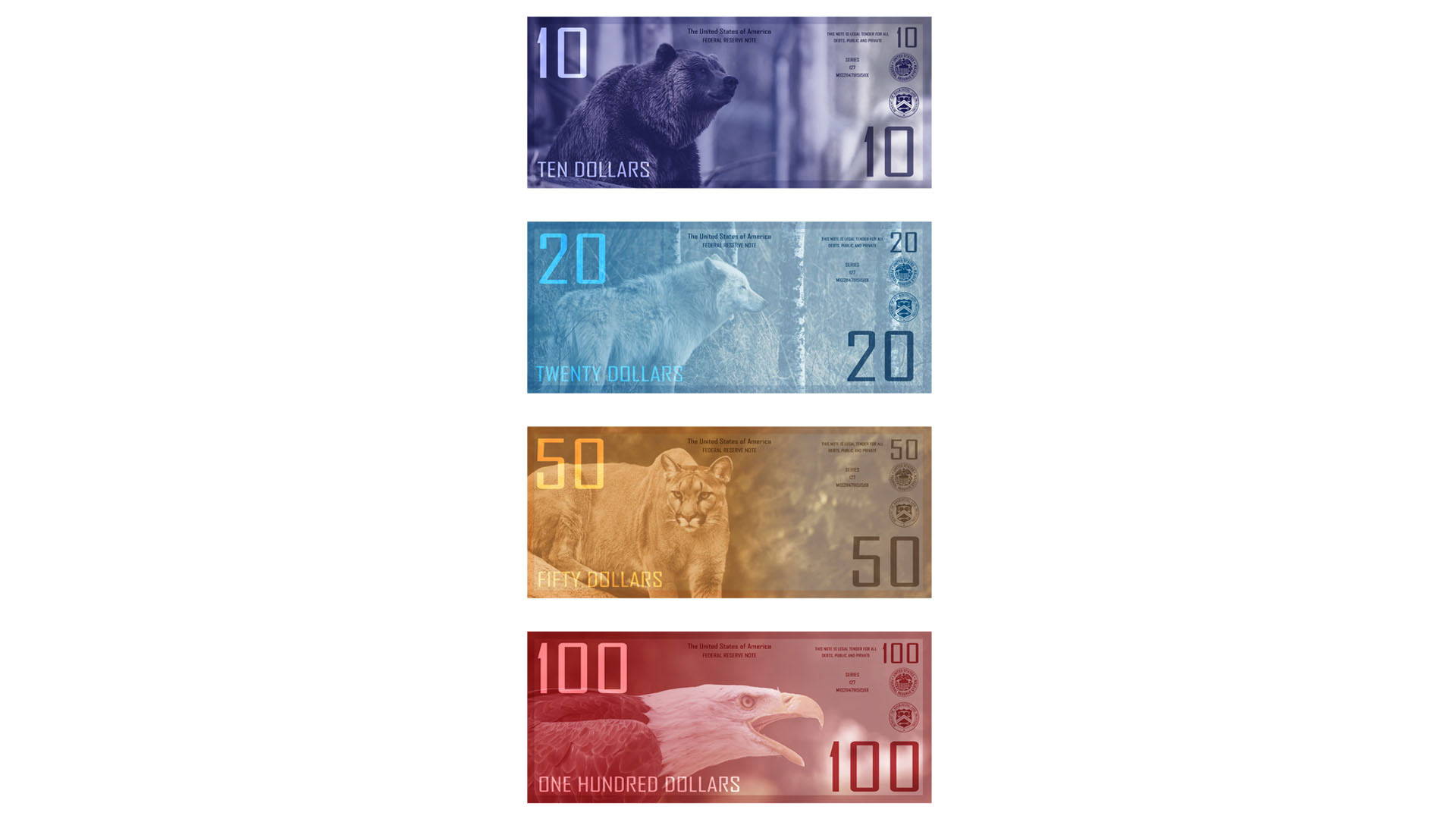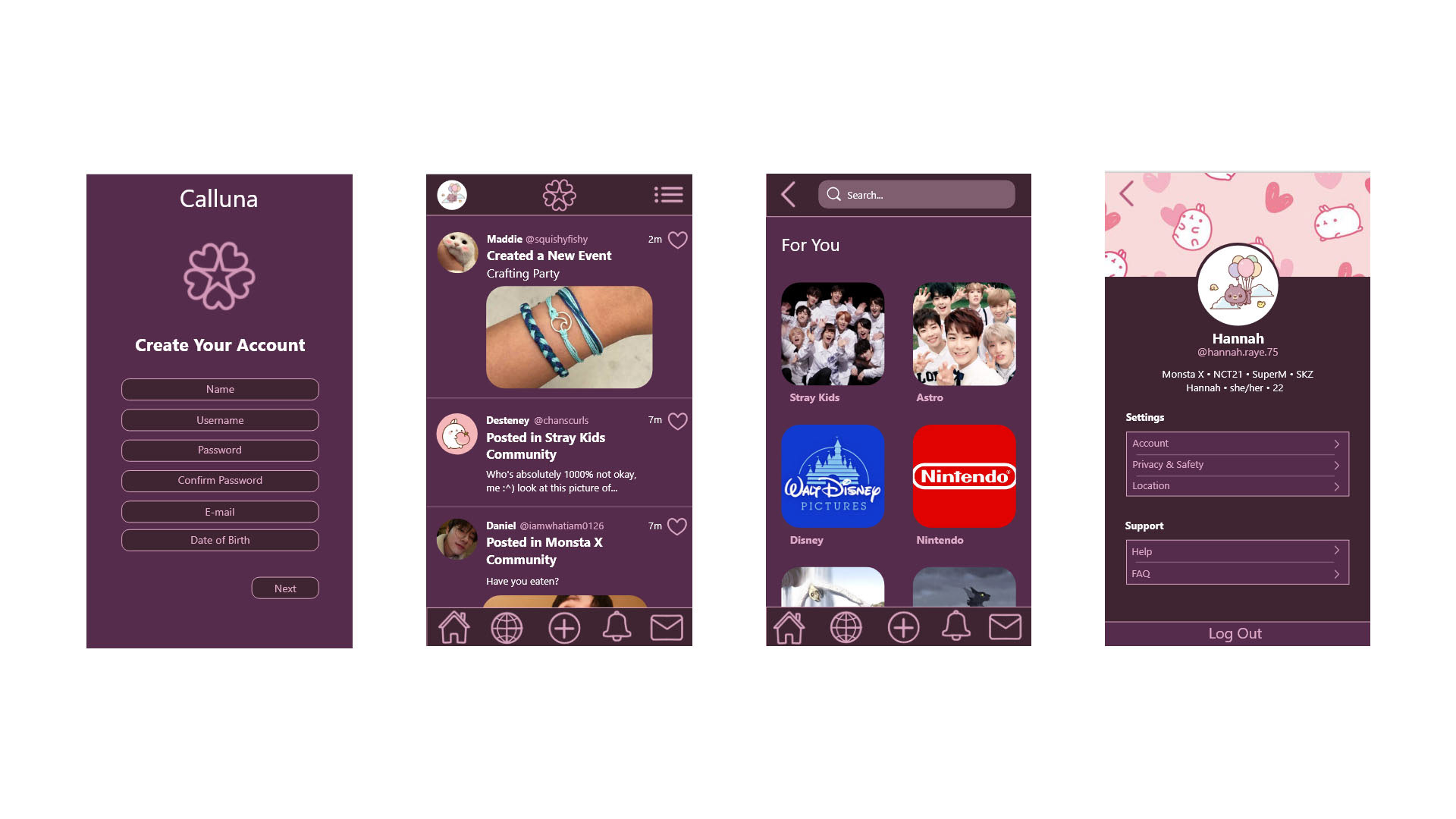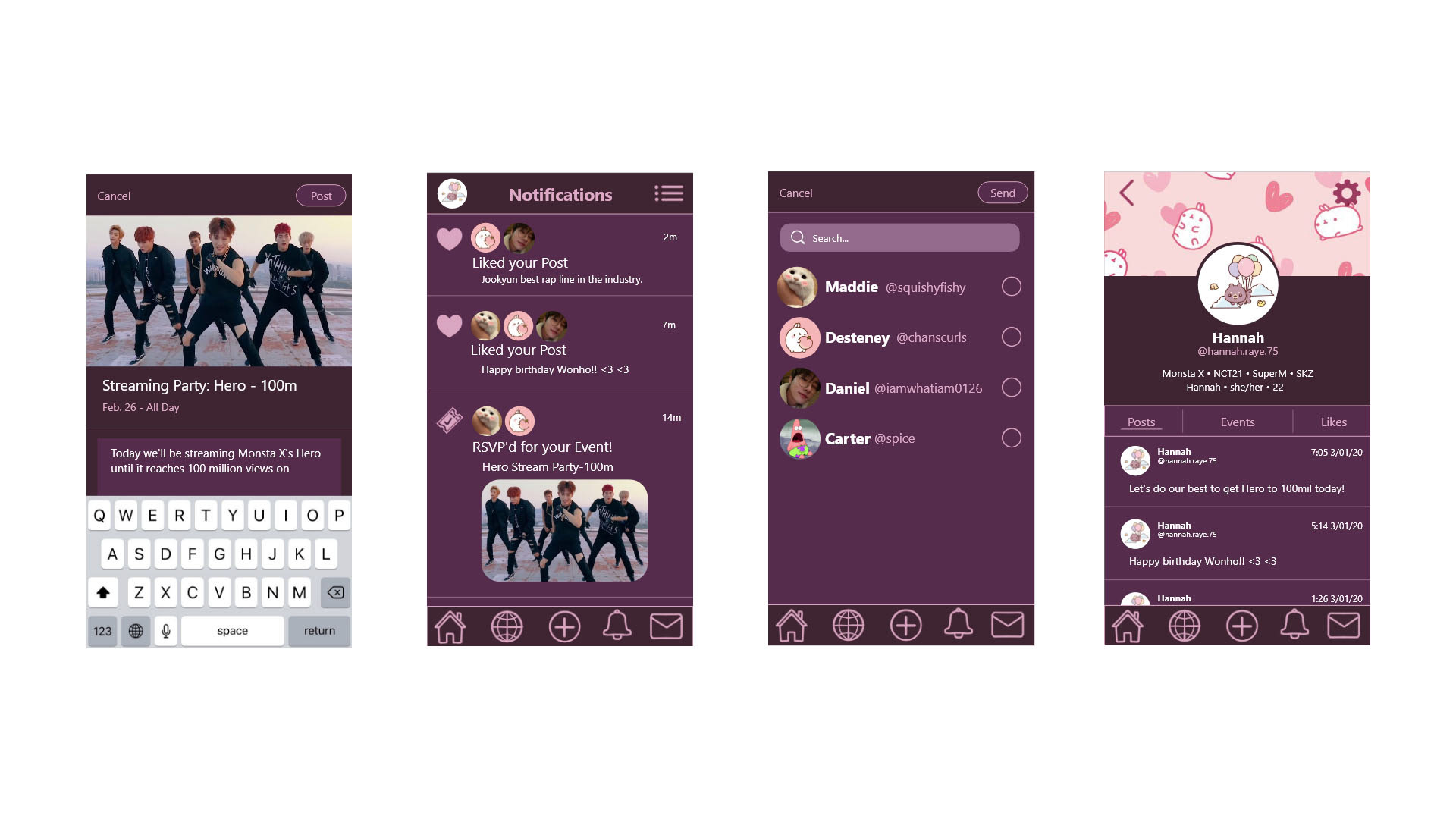 My name is Hannah Rowerdink and I am currently enrolled in the Graphic Design program at East Carolina University. This is an exhibition of the work that I have completed while in my Junior year of the Graphic Design concentration. We have completed a variety of projects this year including the creation of a personal brand through designing a logo for use on professional documents such as resumes, cover letters, envelopes to send to potential employers, or any other professional use. We have also designed the packaging for a new brand of beer, worked on a redesign for the United States currency, and have created a new mobile app to fit with our own personal idea for what would be beneficial to our community in Greenville, North Carolina. 
You can see through my work that I prefer to work with a variety of shapes and color. Color has always been something that I have been passionate about because it can be used to convey many different emotions and concepts as well as show contrast and depth. I also prefer modern designs with simplistic aspects which are heavy on organization, clarity, and ease of use. In terms of utilizing type I tend to stick to clear typefaces, mainly sans serifs, that fit with today's modern aesthetic. I think that functionality and readability are incredibly important when designing, so my intent is to create something that will be sleek and easy to use and understand through the use of clear visual hierarchy as well as through contrasting colors. 
My experience in the Graphic Design program at East Carolina University has helped me to improve in other aspects of my artistic ventures as well. For example, I now have a greater understanding of color theory, use of positive and negative space, and hierarchy, and can use this knowledge to help with my photography and illustration. These two fields have also been a passion of mine from a young age so I am grateful to ECU for helping me to expand my knowledge on these topics that will allow me to frame more aesthetically pleasing photos as well as incorporate my understanding of color theory and hierarchy into my character designing. 
I believe that it is important for artists to saturate their lives with the work of others for inspiration as well as for education. This is why I am very involved in artistic communities online. When online, I can see work from artists spanning the globe. I can see what inspires them and follow those with the same interests as me that often spark my inspiration and increase my understanding of topics that are interesting and important to me. 
As a designer, I hope that I can inspire the same interest in learning and creating in others that I have experienced while being involved in these communities. Additionally, I hope that I can design something that will be of use to others, something that they will find useful and feel inclined to revisit. Finally, I hope that I can create work that will invoke emotion and provoke thought in others as well as inspire them to create something of their own. 
@hrrowerdink.designs
rowerdinkh16@students.ecu.edu
919.264.8222